Boys and Girls Club volunteers working on part of a new Sankofa Fine Arts Plus mural.
In 2018, Sankofa Fine Art Plus received a grant from the Gund Foundation to create a mural in Glenville. For this project we included youth from the Glenville Boys and Girls Club.
In addition, we teamed up with Cleveland Police Department's Black Shield Club. The youth from the Boys and Girls Club received stipends for their participation, this ensured that attendance by the same participants remained consistent, and showed the youth volunteers their work was valued.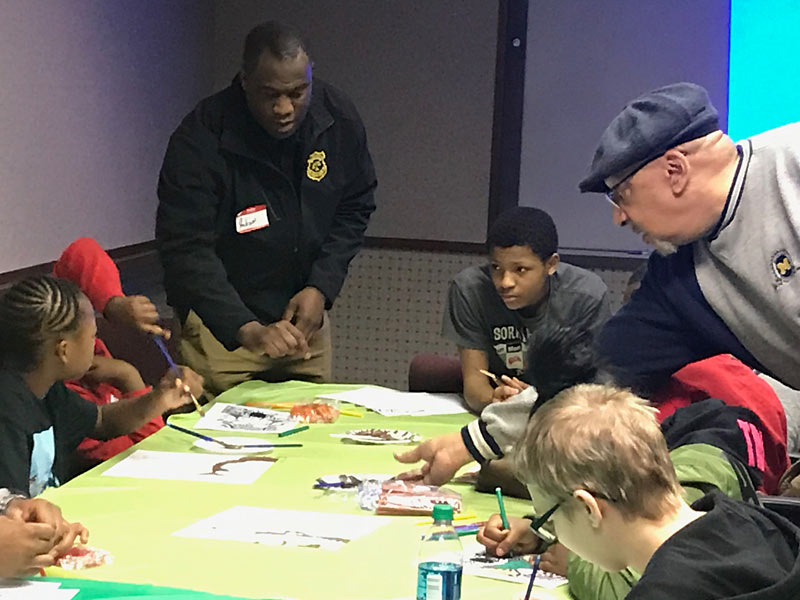 Volunteers from the Boys and Girls Club and the Cleveland Police Department.
Sankofa invited two local African American artists to join the three sessions dedicated to developing the mural's message and theme.  Through this process, the participants agreed to adopt a quote by Dr. Suess as the mural's theme:
"Why try to fit in when you were born to stand out?"
The local artists were paid to take the quote and translate it into a visual concept. In total, a concept was submitted by Sankofa and the two local artists and the project volunteers then voted on which image they felt best captured the quote.
For this mural, the group selected the concept submitted by artist S. C. Versillee for development. The selected concept depicted a field of green chameleons and one brightly colored fringed lizard.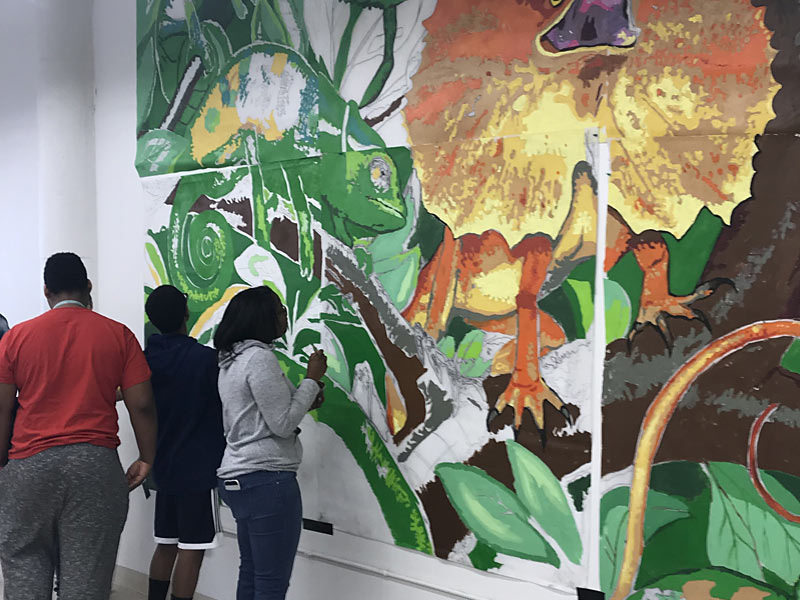 Student volunteers installing the mural.
Following Sankofa's usual process, we reduced the chosen design to a "paint by number" format so that everyone in the group could easily participate in painting the image. 
The completed mural was installed at Franklin D. Roosevelt school; the school that also housed the Boys and Girls Club.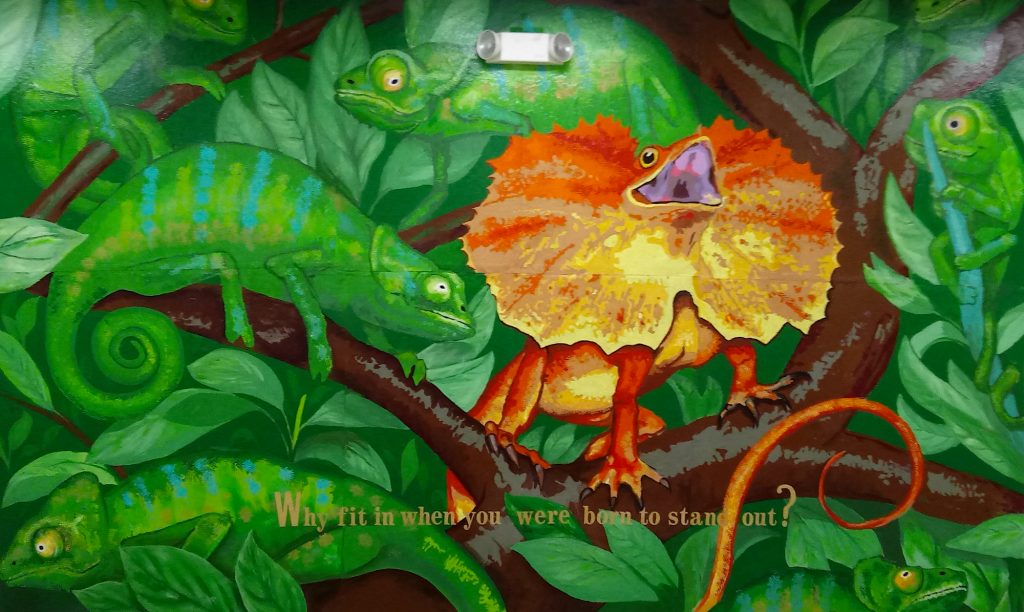 Sankofa Fine Art Plus mural installed at Franklin D. Roosevelt